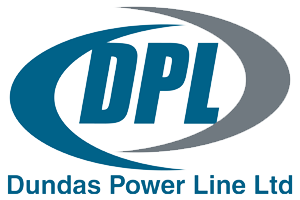 Dundas Power Line: "Experienced High-voltage Electrical Contracting"
Dundas Power Line provides high-voltage electrical contracting services to a wide geographic area including the entire southern half of Ontario. Dundas Power Line is a Canadian company with 35 years of experience in providing safe and effective high-voltage electrical contracting services to a wide range of commercial and industrial clients. Let Dundas Power Line take care of your next project with our specialized equipment, dedicated staff and experienced crew of operators.
Our high-voltage electrical contracting services include:
Overhead power line installations
Underground power line installations
Live line Maintenance
Distribution
Sub-transmission
Transmission
Sub stations
Street lighting
Renewable green energy projects
Dundas Power Line has worked on numerous storm calls in the past two decades including:
The "Ice Storm of 1998" where Dundas Power Line maintained and restored power to 50,000 people in several different communities.
In October 2012 Dundas Power Line responded to Hurricane Sandy on Long Island in New York State where we worked for twenty-one days with a fifteen-man crew. Before leaving we were given accolades for being a very efficient. hard working Canadian team that was instrumental in restoring power to tens of thousands of people.